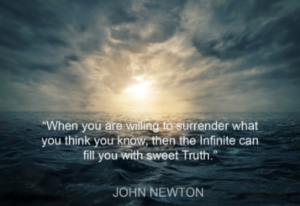 "Sometimes understanding can influence or affect our perception of Truth. If I understand what love is when I go into a relationship, can you see that that might limit my experience? If Truth is the ocean, does the ocean fit in the bucket of the mind?  If I only identify with the mind, that's all I can know – all I can contain. But if I'm willing to surrender that identity, if I'm willing to surrender what I know, even for a sacred breath, then the Infinite can fill me. I can see that I am already full. I can identify with the ocean instead of a bucket.  A sweet experience…"
– John Newton 30 July 16 from his Monthly Free Call www.healthbeyondbelief.com
#AncestralClearing #Consciousness #Forgiveness #ComplementaryHealing
John Newton considers his work to be complementary to the work of doctors, therapists, and other health care practitioners, not an alternative to their care.