Special "Sliding-Scale" Pricing in effect for June!
Beginning June 1st:  Four Live Ancestral Clearing
and Knowledge Sessions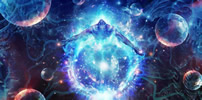 Beginning June 1st, join John for his four-week  Ancestral Clearing & Knowledge Sessions. These calls support you in living your life free from past burdens and limitation that may block you from living a deeply fulfilling life.
True fulfillment can elude us when we carry unresolved negative imprints from our life and family lineage.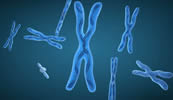 Spiritual leaders have been telling us for thousands of years that we carry the burden of our ancestors. In the last decade, science has validated this by acknowledging epigenomes: Sequences of amino acids that attach to our DNA and store ancestral trauma, adversity and limitation. Epigenomes are measurable and can even skip generations.
See for yourself what living your life free from negative ancestral imprints feels like.
For almost 30 years John Newton has assisted people all over the world in clearing these blocks and burdens. Thousands have reported dramatic increases in their physical, emotional, spiritual and financial well-being. Many even experience "waking up" to their true and eternal nature, consciousness itself – and begin to live their lives free from suffering.
ANCESTRAL CLEARING SERIES SCHEDULE:
In the month of June, John will share knowledge and offer numerous Ancestral Clearings each week in the following areas:
Week 1: Monday, June 1st:  "Physical And Emotional Well-Being"
Week 2: Monday, June 8th: "Personal Interaction Call" (Early call for overseas participants.)
Week 2: Monday, June 8th: "Your Inner News Feed"
Week 3: Monday, June 15th: "More Than A Feeling"
Week 4: Monday, June 22nd: "Groundhog Day"
All Monday evening calls will start at 8:30 PM Eastern / 5:30 PM Pacific.
Week 2: Monday, June 8th: "Personal Interaction Call" (2:00 PM Eastern / 11:00AM Pacific)
Each month John hosts a 45 minute Personal Interaction call for those who live outside the US who are usually unable to be on the Monday night calls. This will give John an opportunity to work live on their Physical and Emotional Well Being issues.
During each Ancestral Clearing Series session there will be a live Q and A where I will not only answer your questions but work directly with individuals! Although each week the focus will be on the specified topic, the multiple clearings John offers can affect all areas of your life.


Special "Sliding-Scale" Pricing for June.
When you register for this event, you will receive:
Multiple Ancestral Clearings during each weekly session
Life-changing knowledge that will further illuminate your direct experiences
Live Q and A where John will answer your questions and work directly with individuals
Powerful healing "prayers" to use at home between sessions to accelerate your progress
Continued access to all calls for the entire month of June
What people are saying about Remote Group Sessions:
"I was on a group call with over 500 people when you did a long distance clearing. I wasn't expecting to feel anything with so many people on the line but the energy even thousands of miles away was palpable. And not only did my headache go away, I haven't had one since. That is an absolute miracle for me." Rochelle, United Kingdom
"Since we interacted on the group call a couple of weeks ago, my jaw, neck and hip are now pain free.  Thank you, thank you, thank you!"  Kathy, California
Special "Sliding-Scale" Pricing for June:
Some of you may remember that last year John offered access to his series of Four Ancestral Clearing and Knowledge Calls at "sliding-scale" pricing so that the cost wouldn't be a barrier for anyone to benefit from his work. We are happy to announce that this June, John is again offering the 4 Monday night calls at this special pricing. Please share this with your friends and families. It's a great way to introduce them to John's work and would make a beautiful gift for anyone you love.
Monday Ancestral Clearing and Knowledge Call Series
Simply enter one of the following amounts on the checkout page:
$99, $79, $59, $39, $19


---
Advanced Ancestral Clearing Video Program
+
Monday Ancestral Clearing and Knowledge Call Series
Simply enter one of the following amounts on the checkout page:
$199, $179, $159, $139, $119


PLEASE NOTE:
Call in details will be sent on the Monday of each call.  All evening calls will start at 5:30 Pacific Time, and a link to the replay will be sent within a few hours of the live call.
If you can't attend the call live, the benefits are equally as powerful when listening to the recording that will be available to all registrants.
All recordings will be available through the end of June.

Refunds will be issued only prior to the first replay being sent out.