Experience the Miracle of Ancestral Clearing
Through a New Audio Program
If you are tired of waiting for things to change…
How about real transformation in real-time?
John Newton has helped thousands of people
live free of physical and emotional pain. Change your life
with this powerful audio program.
No belief is necessary to benefit from this work. The only requirement is to want help. John encourages people who are skeptical to let the results speak for themselves.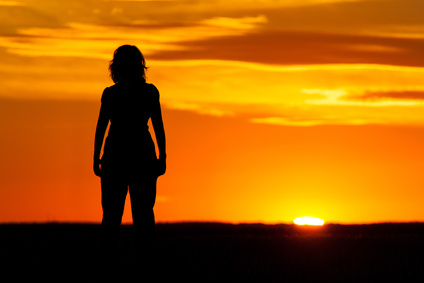 Some of the reported areas of improvement include: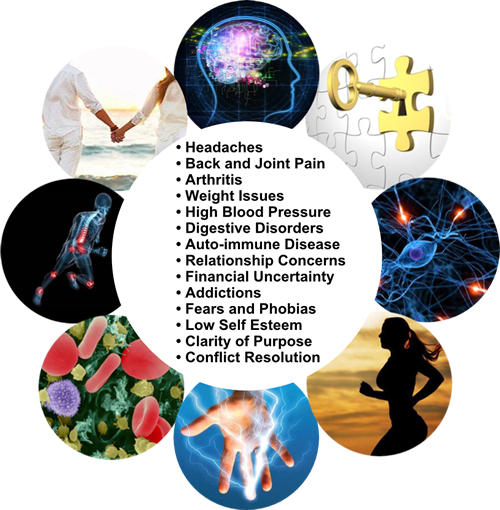 End Suffering With Ancestral Clearing
Audio Program Module 1 MP3:
Why Humanity Suffers
In this module, John unravels the myths about why we suffer and explains what suffering really is.  He shows how our "programming" affects every aspect of our lives and gives us tools to begin cleaning the burdens and "debris" we carry so that we can fully express who we really are and live free from suffering.
In this module John also shares insights on:
What is pain and how to intuitively listen to our body to allow it to heal
Referencing our Source and not "what's showing up"
Handling the "debris" in our life and ancestral lineage
How our 'software' was formed
Playing full out in life and expressing who we truly are…Now
Audio Program Module 2 MP3:
Connecting to the Source of All Healing
In this experiential module John explains what the true Source of all healing is and why we may have been looking in the wrong direction.  He shows how to use the heart to navigate through life and gives a vision of the possibilities that are waiting for us.    
John also shares insights on:
How to trust what you feel without judgment
Being free to live the divine purpose that is written deep in our hearts
Shifting our perspective by releasing the imprints we carry from our lives and lineages
Dealing with the deeper layer of physics to reference the possibility of all that can show up
How we can actually rewrite the narrative of our lives:  Our script
John's audio program leads us in a direct experience of The Creator.  As you experience the place inside that is completely still, you impact the deepest layers of your being to truly change your life.
Audio Program Module 3 MP3:
Ancestral Clearing for Physical Well-Being Audio Program
In this audio program experiential module John guides us through clearings of the burdens that may have contributed to our specific physical issues including back pain, headaches, excess weight, and overall physical discomfort.  
John also shares insights on:
The distinctions between male and female energies and where they show up in our bodies
The Mechanics of Well Being and learning to be in touch with what you feel instead of how you feel
How to address weight issues
Redefining pain to resolve it at the root
Why the Forgiveness Prayers (downloadable below) work so effectively to clear physical pain
How specific prayers effect different parts of the body
In this rare opportunity John leads us in Ancestral Clearings out loud on each side of the body, making peace for relationships between men and women. He then leads us through an additional clearing for any "let down" we may have experienced in life. 
Audio Program Module 4 MP3:
Ancestral Clearing for Emotional Well-Being
In this experiential module John guides us through clearings of the imprints that may have contributed to our emotional issues including anger, anxiety, depression, and fear.
John also shares insights on:
Making peace with the programming from our experience in the womb
Defining and accessing the recipe for Forgiveness 
The reason some people don't want help or aren't interested in a 'spiritual path'
Why our perception of ourselves and the world is skewed by our unresolved imprints and how the awareness of truth sets us free
Why our nature to avoid pain and move toward pleasure coupled with our ability to reason is the recipe for suffering
How we attract circumstances to justify our deepest beliefs
Why the mind's commentary and judgement leads to suffering and how to clear this pattern
John facilitates emotional clearings, specifically in the area of family and other relationships and helps us release emotional "triggers."
Audio Program Module 5 MP3:
Experience the Healing Energy from John's Live Events
As John works with individuals in this live setting,  listeners will benefit from the healing energy he utilizes.  
In this audio program, John shares profound secrets to wellness as well as knowledge about:
How the Universe is always giving us what we ask for
The mechanics of let-down early in life and how it effects us
The path of surrender to what's inside:  The path of 'no path'
Why some relationships don't work and how we project our expectations onto our partner 
Why we take on other people's 'stuff' and how to clear it
How life is conspiring to get our attention to clear what doesn't serve us
Also included is a silent group clearing that focuses on the ancestral debris we have been carrying our entire lives where, if you are willing, you will experience a literal stopping of the mind.
Module 6 MP3:
Magic of Mindfulness
In this powerful journey, clearing ancestral burden along the way, John opens the doors to reveal your divine reason for being.  
In the audio program, John also shares insights on:
The breath of Awareness and releasing stress at the root level
Connecting with ancestors and gifting them with illumination through peace-making
Revelation of inner truth in spite of what's showing up outside
Transcending labels of 'emotion' into direct experience, free of suffering
Refining the nervous system to let go of stale emotions 
Creating a field of unconditional love through all time, space and dimension
Allowing the moment to be all possibility
In this module, John has created for you a direct experience of consciousness itself.  The result is that you will be spontaneously integrating more of your true self into your daily life.
Special Bonuses
Bonus MP3:
Silent Comprehensive Prayers
In this powerful journey, clearing ancestral burden along the way, John has created for you a direct experience of consciousness itself.  The result is that you will be spontaneously integrating more of your true self to help you change your life.
Bonus Video:
A Conversation with John Newton
Clearing Our Abundance Karma
In this Bonus Module, where John is interview by bestselling author and new thought leader Debra Poneman, he shares what could be preventing abundance from flowing in all areas of life – including the ancestral impressions in our DNA – and how to release that flow.  
He also shares insights on:
How we can break the cycle of 'the past equaling the future' 
Clear the karma for times we and our ancestors were out of integrity
How past adversity in our lineage affects our ability to recieve our 'good'
When we clear chronic stress and old hurts, we get our free will back
How to end self-sabatoge, increase our worthiness and maintain wealth
Ending the 'hungry ghost' pattern of 'there's never enough'
John also offers a powerful Ancestral Clearing to remove unresolved imprints that have limited the flow of abundance.
You will also receive a downloadable PDF of the consciousness-infused Forgiveness Prayer for your personal use and to share with friends and family.
Your Life is About to Change
John Newton is an expert in complementary healing. His techniques appear deceivingly simple, yet are profoundly effective – almost magical at times.
Sheila Kar MD, Clinical Chief of Cardiology, Cedars Sinai Medical Center
John helped me clear the chronic pain and related anxiety in my throat. I recommend his work for anyone with emotional or physical pain.
Kourtney Kardashian, Television Personality
John is so intuitive. He didn't need to hear my story and he knew immediately what to do for a profound healing to occur. Afterwards I felt lighter, clearer and...can you believe it.... even more passionate about my life.
Janet Bray Attwood, NY Times Bestselling Author of The Passion Test
Your medical assistance on board flight LH459 on 2/27/2005 was greatly appreciated. On behalf of Lufthansa, thank you for your help… (John provided healing assistance to passenger having heart trouble.)
Medical Director Uwe Stuben, MD
John was a keynote speaker at a conference I attended. In less than an hour I saw him eliminate someone's chronic depression, another person's intense migraine, and another's nerve damage in the legs, ...truly remarkable.
R. M., Evanston, IL
One session with John helped eliminate chest pain and weakness that followed my heart attack two months prior. Thank you!!
J., Fairfield, IA
Live with Health Beyond Belief 
$99

John Newton's Bio
When John Newton was in his 20's, he had an awakening that left him in a free-fall of consciousness.  Soon after, he was able to enter the gap between thoughts at will and for extended periods. It's in this state that John affects well being by removing the negative imprints and burdens from our current life and our entire ancestral lineage. 
 In the 1980's, although John had a successful career in the highly competitive field of professional acting, he decided to also follow his deeper calling: To help individuals enjoy profound physical, emotional, financial and spiritual health—and to experience the Truth of who they are. He shares how to draw on this well to help you change your life.
Thousands of people around the world have reported dramatic changes through this work.  In fact, John has witnessed many people "wake-up" to their true and eternal nature, consciousness itself and live their lives free from suffering.
John has used his techniques with profound results in hospitals throughout Southern California including Cedars-Sinai, USC and The Betty Ford Center in their Pain Management program.  John travels and teaches his techniques to health care professionals so that they can implement Ancestral Clearing as an adjunct to their own work.  He also offers practitioner training classes to anyone who wants to make a difference in their own life as well as in the lives of their family members and communities.

If you are not 100% satisfied, simply let us know within 7 days of the date of purchase, and you will be given a prompt refund in full.*
*Due to the nature of digital products only 1 refund per customer will be permitted.